Home
>>
Hong Kong Airport Guide
Hong Kong International Airport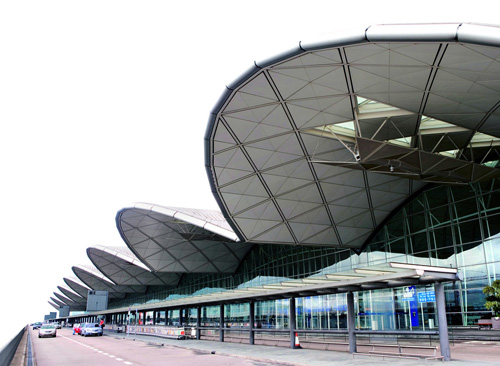 Hong Kong International Airport (HKG) is built in 1998, it has been one of the busiest passenger airport in the world. About 80 airlines operate flights to around 180 destinations worldwide, including about 44 Chinese mainland cities.
Hong Kong Airport is located in the north of Lautau Island, Hong Kong, there have two terminal (Terminal 1 and Terminal 2). Terminal 2 is near to Terminal 1 and face to face, Terminal 1 is larger and busier than Terminal 2. All arrival hall A & B is in Terminal 1, you could check in at Terminal 1 and Terminal 2, and then go to Gates in the side of Terminal 1.
Hong Kong Airport have various kinds of Shopping Store, Restaurant and Entertainment. If you will have representative waiting for you in the arrival hall, you couldn't meet the representative for any reason, you could go to Starbucks Coffee have a rest, and representative could find you easily in there. Starbucks Coffee is located in the front of arrival hall A.
There have two hotels near Hong Kong Airport. Regal Airport Hotel is next to Ternimal 1, it's connected by a covered passage with Ternimal 1. Another is Hong Kong SkyCity Marriott Hotel, it's next to AsiaWorld-Expo.
Hong Kong Airport Transportation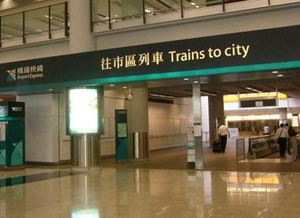 1. Hong Kong Airport Express: Airport Express is the fastest transport way between Hong Kong airport and downtown, it only take about 24 minutes from Hong Kong airport to Central. The departure interval is about 10 -12 in Hong Kong airport from 05:54 to 00:48+1. You could change Free Shuttle Bus at Kowloon or Hong Kong stations to most major hotels and transport interchanges.
If you take Airport Express to Hong Kong airport, you could also enjoy Free In-town Check-in Service at Hong Kong or Kowloon stations before one day or at least 90 minutes.
Price: HKD 5-100/per person
2. Hong Kong Airport Shuttle Bus: Airport Shuttle Bus is comfortable, relatively inexpensive and convenient transport way, there have five Airport Shuttle Bus routes between Hong Kong Airport with major districts in the city.
"A" Routes - Airbus Services, "E" Routes - External Bus Services, "N" Routes - Overnight Bus Services, "S" Routes - Shuttle Bus to Airport, "R" Routes.
Price: HKD 3-48/per person
3. Hong Kong Airport Taxi: As the door to door transportation, taxi is the most convenient transport way. It's about 40 km from Hong Kong Airport to Central, you will take about 40 minutes by taxi. The cost is about HKD295.
There have three colors taxis in Hong Kong according to their operating areas, Urban taxis (Red), New Territories (N.T.) taxis (Green), Lantau taxis (Blue). All types of taxi could take passengers to airport.
*A standard taxi could take about 3 luggage (170cm*70cm*50cm) in the trunk, and the driver will charge luggage fee if luggage (Length+Width+Geight >140cm)
4. Hotel Coaches: Airport Hotelink Limo Services provide Hotel coaches service between Hong Kong airport and major hotels in Hong Kong Island, Kowloon and New Territories.
Price: HKD 130-150/per person
5. Residents' Coaches: Residents of nearby Discovery Bay and Park Island can travel to the airport quickly and easily by residents' coache.
| | | | | |
| --- | --- | --- | --- | --- |
| Routes | Destination | Service Hours | Fare (HKD) | Remarks |
| DB02A | Discovery Bay North | 07:45 – 23:45 | 35 | Pick-up at Terminal 2 Coach Station |
| DB02R | Discovery Bay Pier | 24 hours | 35 | Pick-up at Terminal 2 Coach Station |
| NR334 | Park Island | 06:30 – 00:30+1 | 24 | Pick-up at Terminal 2 Coach Station |
Hong Kong Airport Transport Connection with Pearl River Delta (PRD) and Macau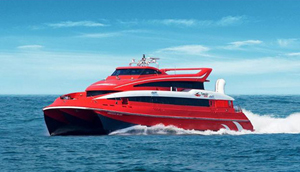 1. Ferry Transfer: Skypier only provide ferry services for transit passengers, so that enjoy the convenience of air and sea transport journey. SkyPier serves the following eight ports in the Pearl River Delta (PRD) and Macao, connecting the region to about 170 destinations worldwide via HKIA.
Connection Port: Dongguan Humen, Guangzhou Nansha, Macao (Maritime Ferry Terminal), Macao (Taipa), Shenzhen Fuyong, Shenzhen Shekou, Zhongshan, Zhuhai Jiuzhou.
2. Mainland Coaches: Coach station at Terminal 2 have coaches from Hong Kong airport to the mainland on time, and then go to Huanggang, Shenzhen Bay Port, Shenzhen, Guangzhou, Dongguan, Huizhou, Foshan, Zhongshan and Fujian Xiamen.
3. SkyLimo: Skylimo provides door to door deluxe service between Hong Kong Airport and the Pearl River Delta regions. Their chauffeurs are all professional, courteous and proficient in English. Limo service is available from 07:00 to 24:00 daily. Passengers should make booking in advance.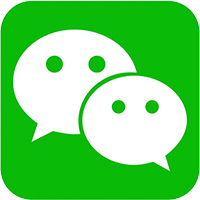 Wechat ID:
airporttransferchina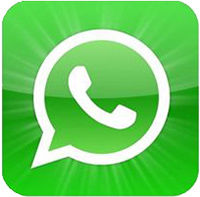 WhatsApp:
+86-18633485469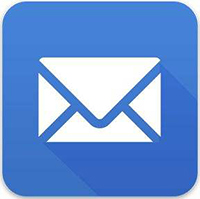 Email:
Hongkongtransfer@gmail.com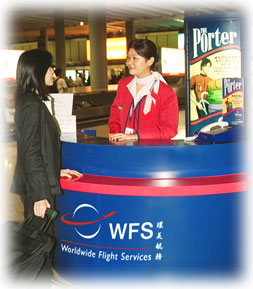 Worldwide Flight Services could provide Porter Service and Home Luggage Pick-up & Delivery Service.
24-hour hotline (+852 2261 2727)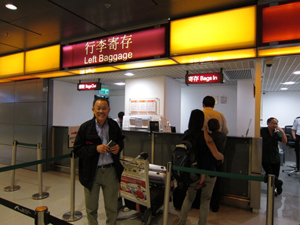 Baggage Storage
Location: Shop 001, Level 3, Terminal 2
Telephone: +852-2261 0110
Service Hours: 05:30 – 01:30
Storage Rates: HKD12/hour, HKD140/day