Harbour Grand Hong Kong Hotel
Harbour Grand Hong Kong Hotel
Tel: +852- 21212688
Address: No.23 Oil Street, North Point, Hong Kong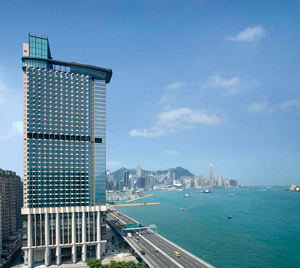 Harbour Grand Hong Kong Hotel is located in Causeway Bay, Wan Chai, Central and other fashion shopping and commercial hub, which amounts to a few minutes walk from the MTR station, convenient traffic. The hotel also next to Victoria Harbour, collect all the stunning views.
Harbour Grand Hong Kong Hotel Hong Kong has all kinds of elegantly designed rooms and suites, all enjoy stunning views of the harbor every room, at the same time with wireless and wired high-speed Internet services. Suites are equipped with modern cooking, let the extended-stay hotel's guests can enjoy the fun and convenience of cooking in a comfortable environment.
Some of the rooms in Hotel ad hoc private terrace with heated Jacuzzi, catering to pay attention to lifestyle travelers, adding more fun.
If you need book Harbour Grand Hong Kong Hotel with free airport transfer, please contact us by Email Hongkongtransfer@gmail.com !!
China Package Tours including Hong Kong
Classic Package Tour

Duration: 13 Days
Destinations: Beijing, Xian, Shanghai, Guilin (Yangshuo), Guangzhou, Hong Kong

from $2000

Yangtze River Package Tour

Duration: 17 Days
Destinations: Beijing, Xian, Chongqing, Yichang, Shanghai, Guilin (Yangshuo), Guangzhou, Hong Kong

from $2800

Lhasa Package Tour

Duration: 19 Days
Destinations: Beijing, Lhasa, Xian, Shanghai, Guilin (Yangshuo), Guangzhou, Hong Kong

from $3200
HK Airport Transportation